The IFA 2022 is back after a two-year hiatus, and it has been full of surprises. Europe's largest consumer technology exhibition definitely delivered: from smartphones and laptops to TVs, tablets, and smart home hardware, we've seen a plethora of new technology products unveiled by both major brands and newbies.
Despite being accredited for the event, we unfortunately couldn't make it to Berlin for personal reasons, but our team has been watching the show from afar and selected the most fascinating technologies exhibited at IFA 2022.
Here's our round-up of the best products we've spotted.
Lenovo Glasses T1
Following the sudden rise of metaverse worlds, brands seem to have heavily focused on creating solutions that could grant an easy access to virtual worlds.
Defined as "wearable private display for on-the-go content consumption", Lenovo's new Glasses T1 are one of the coolest PC accessory we've ever seen. Despite its very conventional look, the T1 Glasses have interchangeable nose clips and adjustable temple arms for maximum comfort and also houses a pair of speakers, as well as volume and screen controls. The virtual display, which can be tethered to a fixed point in space or moved with your head, is powered by micro-OLED technology and has 1080p resolution per eye, a refresh rate of 60Hz, and a contrast ratio of 10,000:1.
This product will not be available outside of China until 2023, but we are confident it will bring a wind of fresh air to mobile gaming and gamers. Along Lenovo, TCL also announced its own pair of smart shades, bringing big hopes to consumers.
Bang and Olufsen Beosound
Being one of the best premium brands for consumer audio shouldn't prevent you from being innovative. This IFA 2022, Bang & Olfusen unveiled a pretty innovative and well-rounded soundbar, the Beosound Theatre. This product aims to "redefine cinematic sound in the home. With its powerful sound, advanced technology platform and modular design, we bring the immersion of a multi-speaker setup into one soundbar that slots seamlessly with any screen", according to their CEO Kristian Teär. Pairing 12 speaker drivers with two custom-made, long-stroke 6.5-inch woofers, B&O's new all-in-one sound system has seven inputs built in, adding support for up to 16 external speakers. This product will be released in this October at the starting price of £5590 / $6890 / €6490.
Lenovo ThinkPad X1 Fold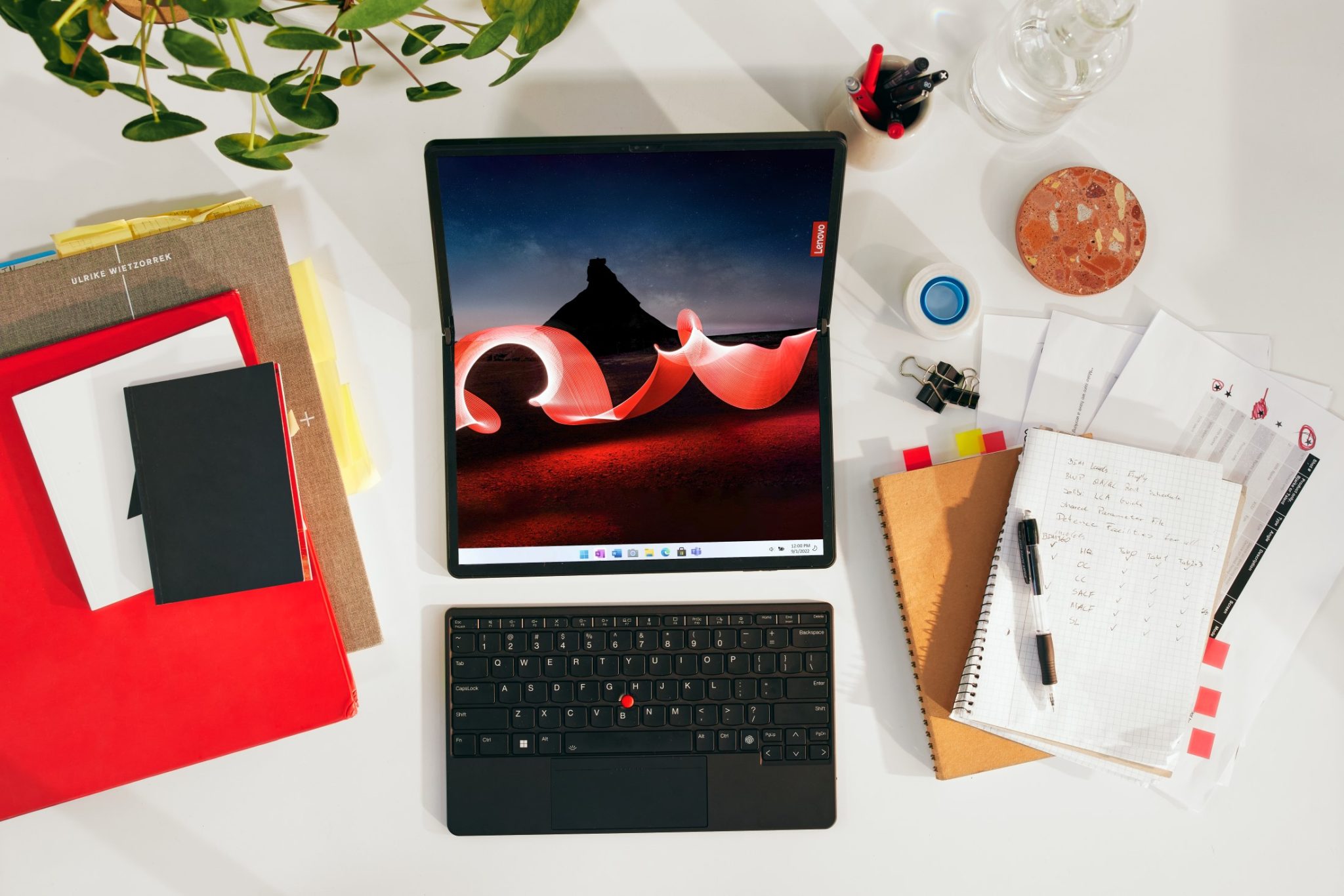 The tablet category has seen a lot of competition in the past years and being compact and slim is no longer a solid advantage. Lenovo introduced the ultra portable X1 Fold, a compact 16.3-inch laptop that folds in half to take up less space. It has some impressive specs for a general-purpose computer. Because of components such as the Intel Core U9 i5 and i7 CPUs and the Intel Iris Xe GPUs. Lenovo also outfitted it with up to 1TB of SSD storage and 32GB of RAM. Total weight is 4.1 pounds and price starts at $2,499.99.
JBL Tour Pro 2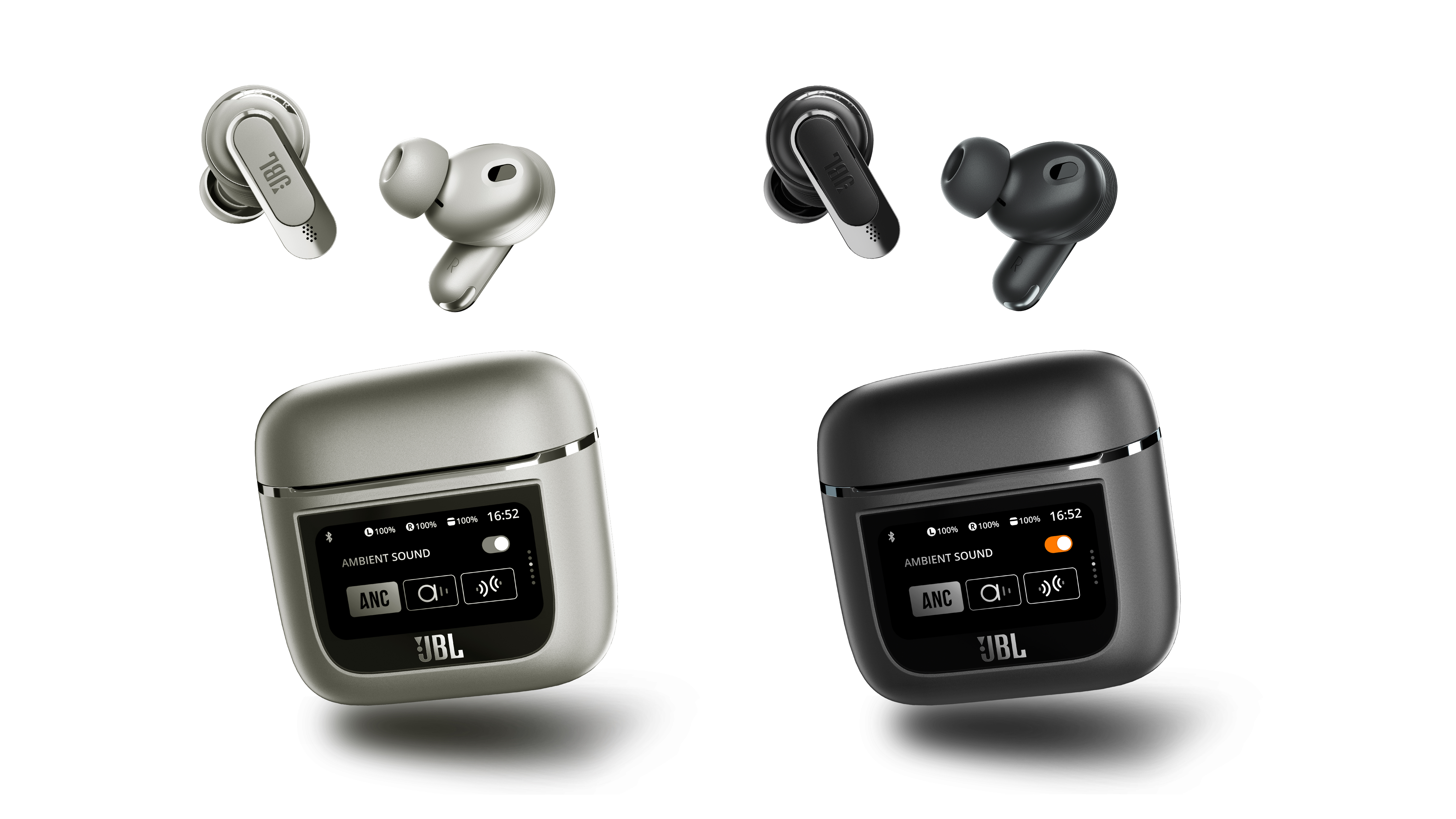 We've seen a few exciting things with earphones, whether it is design improvements or functionalities. This week at IFA 2022, JBL brings a new way to see TWS earphones thanks to an interactive charging case. Unlike other products, the JBL Tour Pro 2 lets you adjust sound, music selection, notifications and apps straight on the box, with its touch display capability. The headphones, with ANC and ambient sound, will go on sale in January 2023 starting at 249 euros.
Dreame L10s Ultra Robot Vacuum
We do not speak often about robot vacuums and I hope Daily Tech Update can bring you with more news in the future. Dreametech has brought to IFA 2022 what could be considered as the most evolved robot vacuum in the market so far. Not only this beast provides mopping and vacuum functionality, but she is able to automatically emptying herself. Users have nothing to do anymore. The release will take place in September this year and we hope to have a chance to test it.
LG Style ShoeCase
Last but not least, we expected more conventional announcements from LG during IFA. They actually smashed the show with that awesome Style ShoeCase, aiming to bring sneakerheads like me a "customized shoe management systemt that not only make their shoes stand out but also provide them with optimal care".
The new LG Styler ShoeCare solution can deal with multiple shoe types, including leather, suede and sports footwear, with its 10 different courses. Depending on the type and fabric of the shoe, it sophisticatedly controls its use of LG proprietary technology TrueSteam to refresh the shoe. Anything better? LG's revolutionary product can refresh up to four pairs of shoes in only 37 minutes while operating at just 35 decibels, which ensures a quiet and efficient performance. That's definitely my favorite announcement!
Hope you will like this selection. Do not forget to tell us in comments what is your favorite IFA 2022 announcement.
Sources: PRNewswire, JBL, PRNewswire